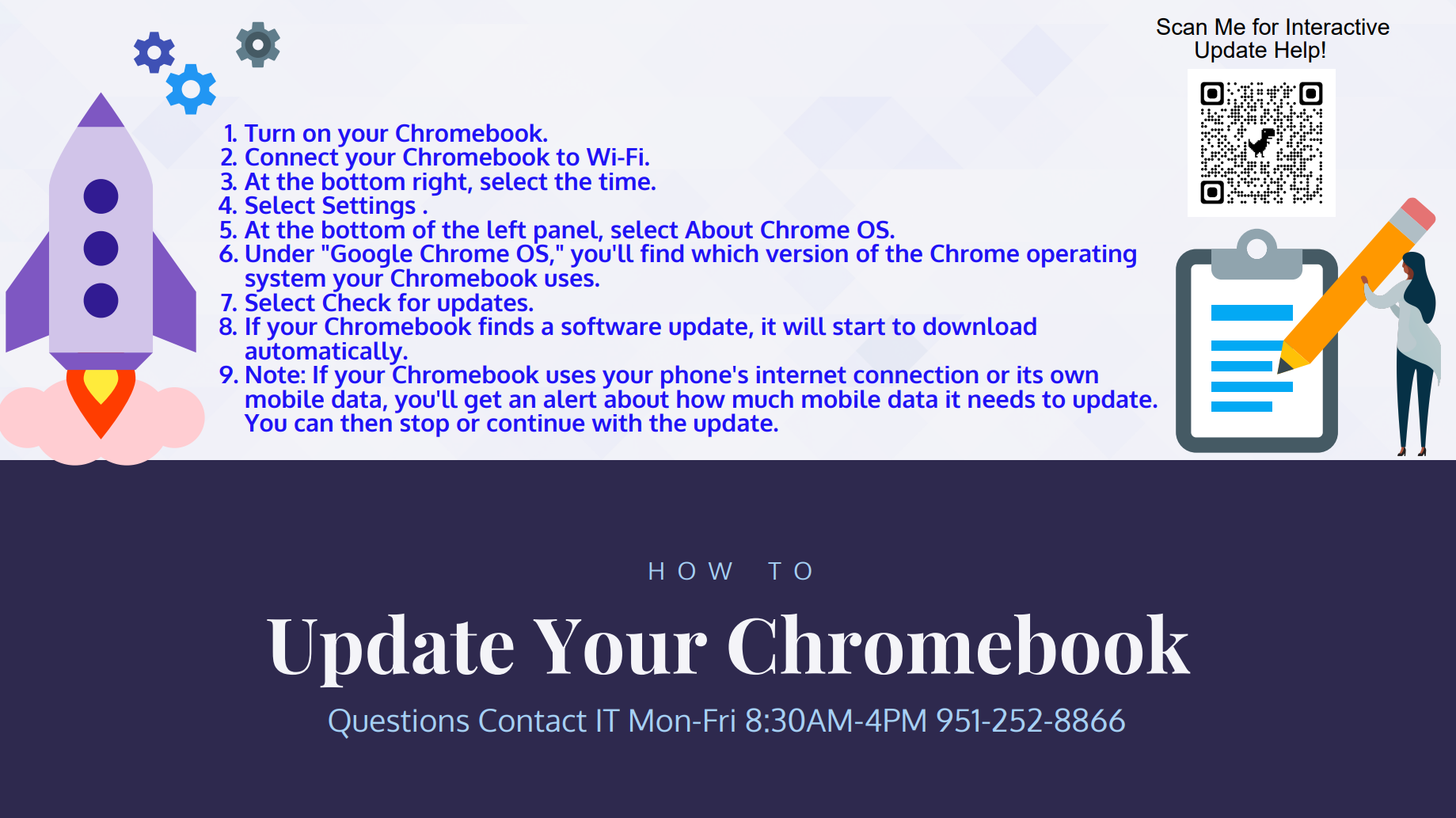 Turn on your Chromebook.
Connect your Chromebook to Wi-Fi.
At the bottom right, select the time.
Select "Settings".
At the bottom of the left panel, select "About Chrome OS".
Under "Google Chrome OS," you'll find which version of the Chrome operating system your Chromebook uses.
Select "Check for updates".
If your Chromebook finds a software update, it will start to download automatically.
Note: If your Chromebook uses your phone's internet connection or its own mobile data, you'll get an alert about how much mobile data it needs to update. You can then stop or continue with the update.
Questions? Contact the Springs IT Department:
Mon-Fri
8:30AM - 4:00PM
951-252-8866